Best free business reporting software for small businesses
Convert all data into insights needed to grow your business with the simplified business reports. Review dashboards and reports on your sales, expenses, inventory and clients.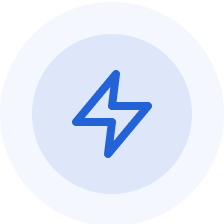 Get insights into your business with the business overview dashboard
Send invoices to customers on the go, showcase your business branding, and organize your sales with our invoice software.
Compare actual profit and sales to set business goals
Review customer performance
Review inventory performance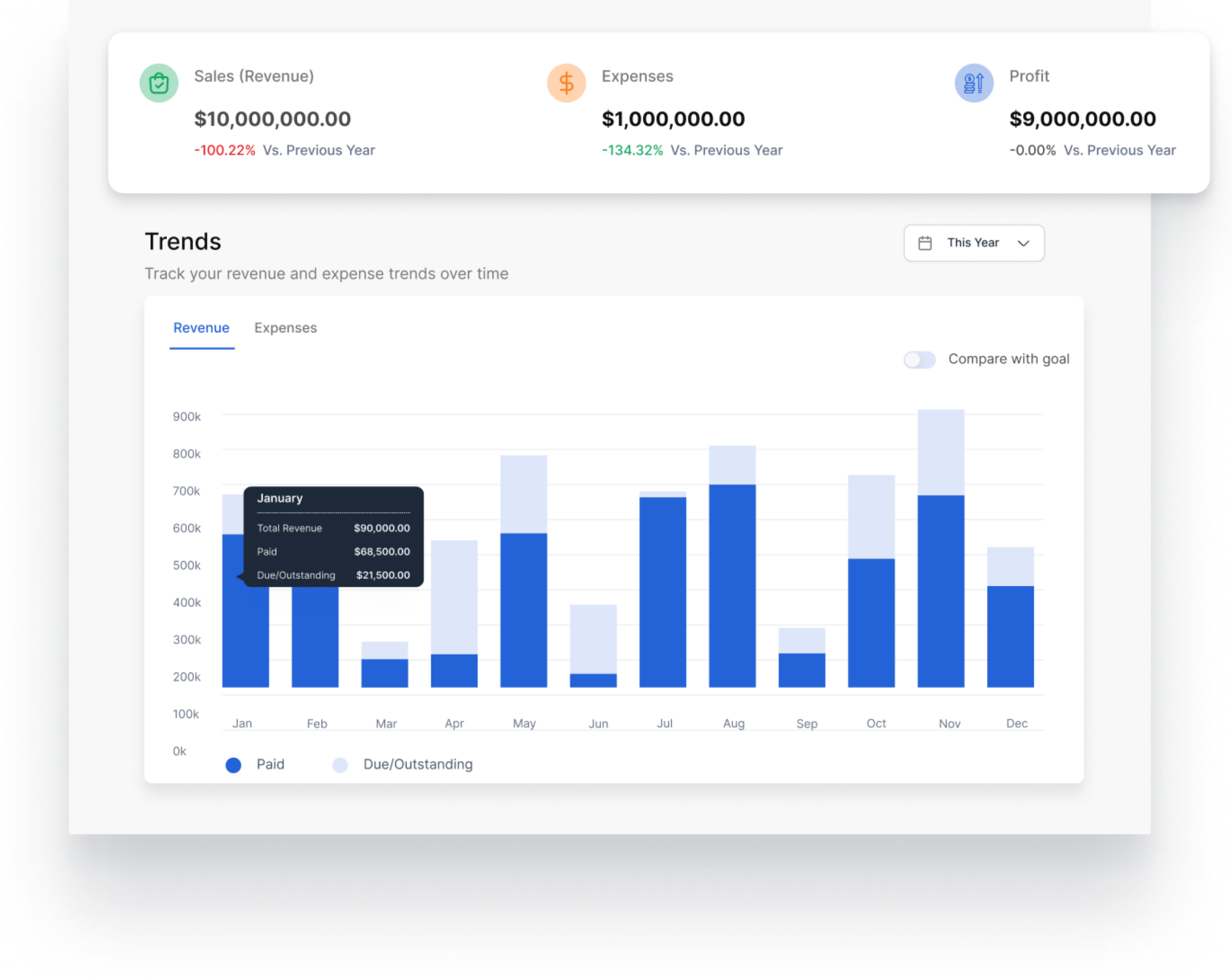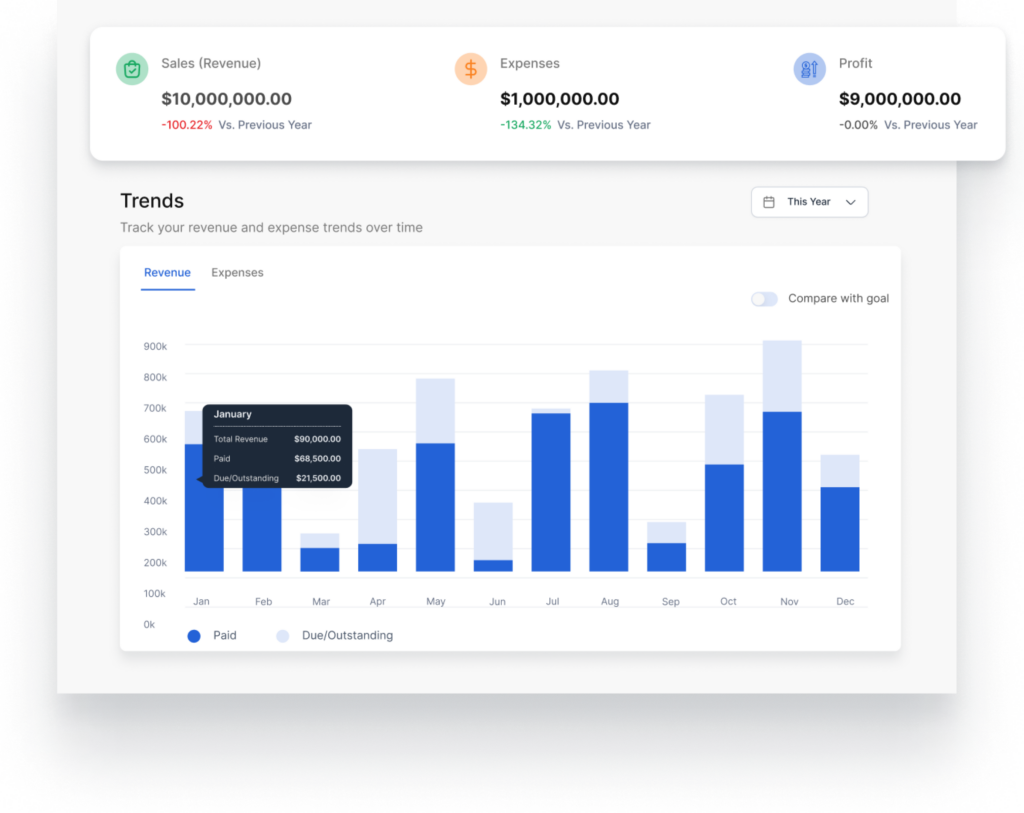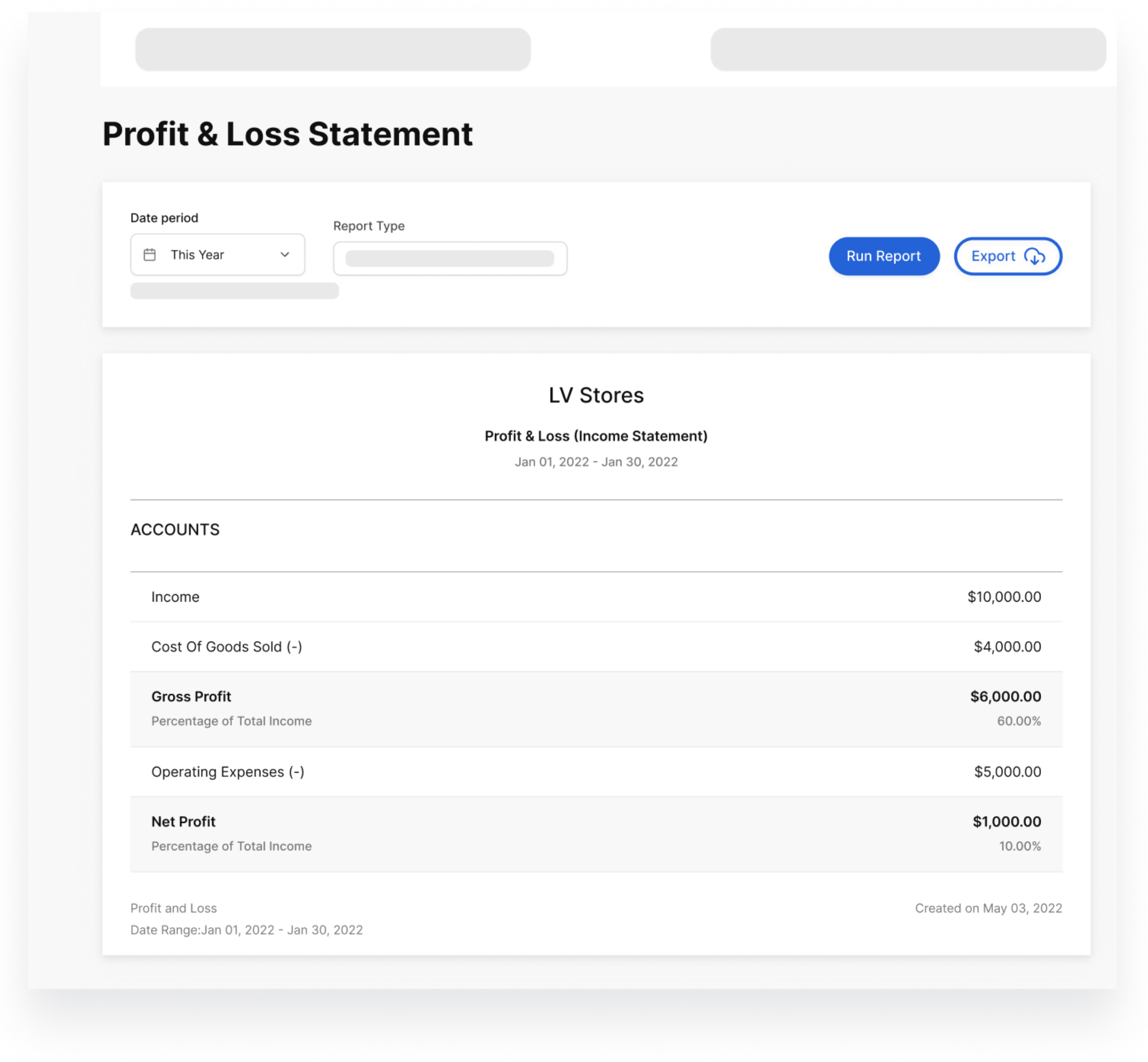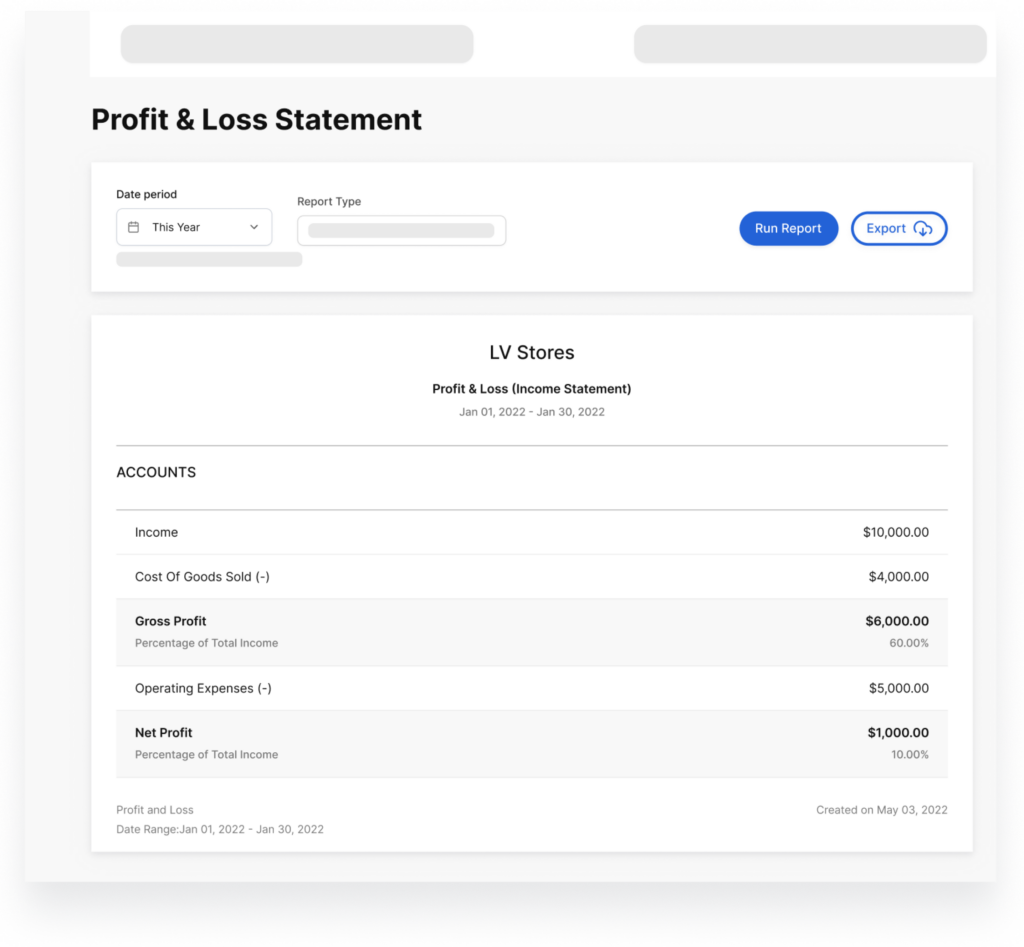 Make better-informed business decisions
Vencru makes it easier for you to generate business reports for any period.
Generate various reports, e.g., P&L report, Cashbook analysis, balance sheet, trial balance report, etc.
Analyze data from the reports to aid better business and financial decision-making
Get detailed insight into sales and inventory performance with the sales reporting.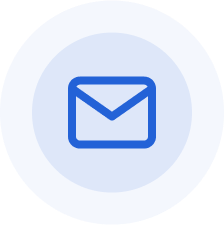 Review your business sales report
To understand the progress of your business and improve sales, you must analyze your sales performance. Access and generate reports with the sales reporting feature
View a detailed sales history report by product and customer
Review employee sales performance using the Employee sales reports
Analyze customer purchases using the "Sales by customer" report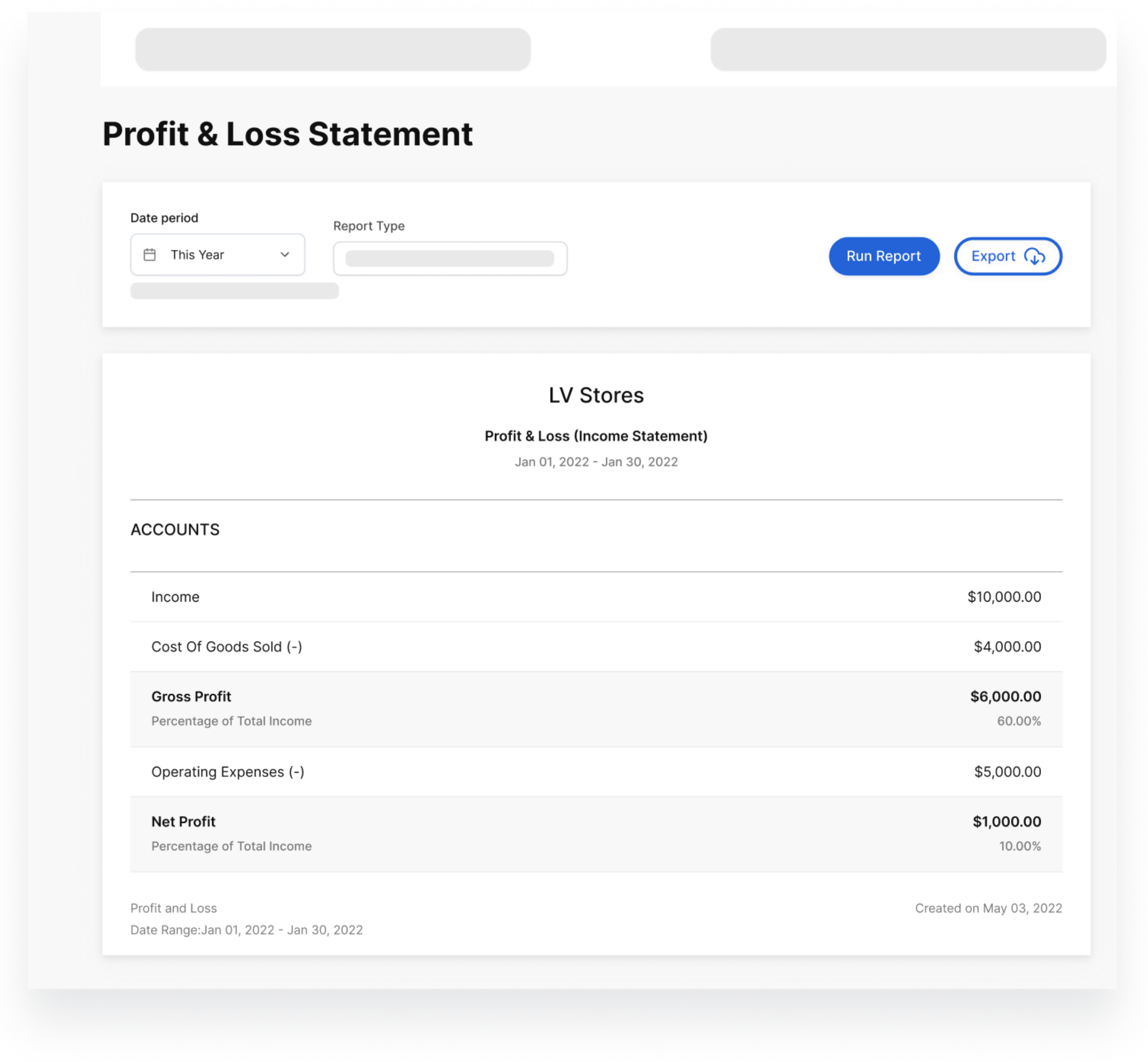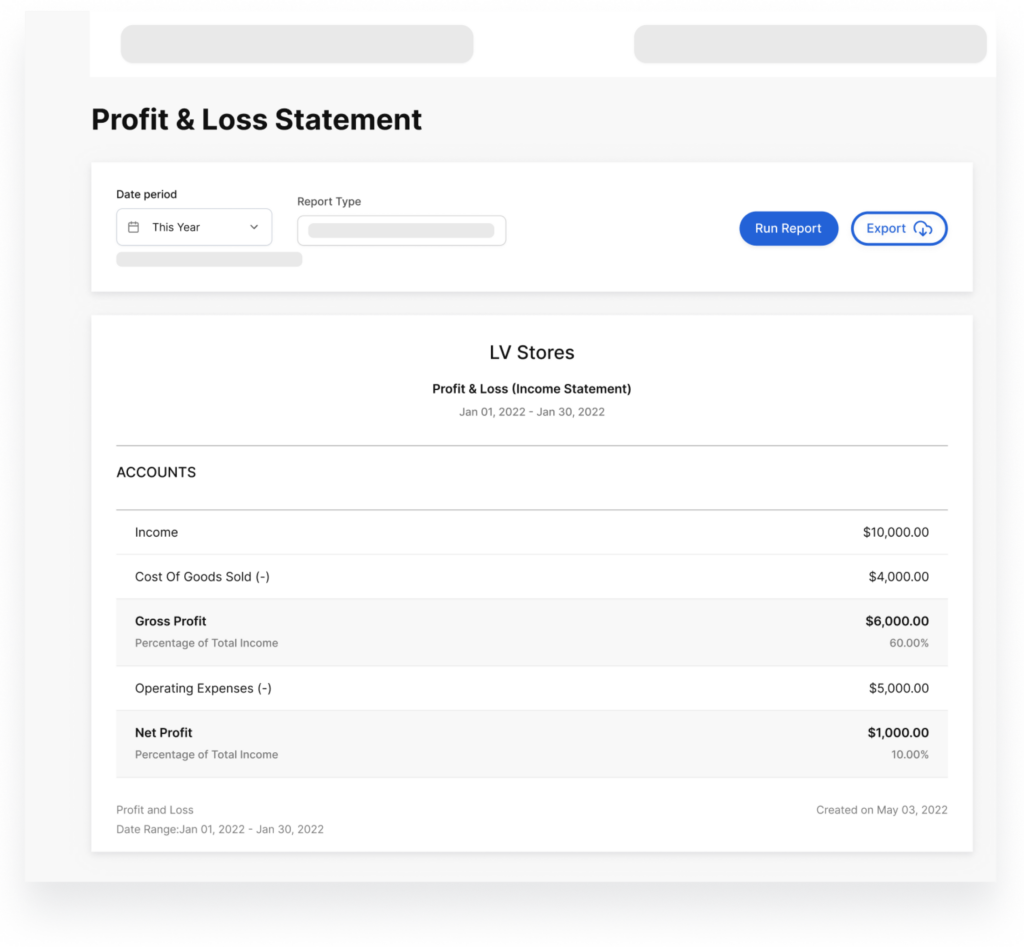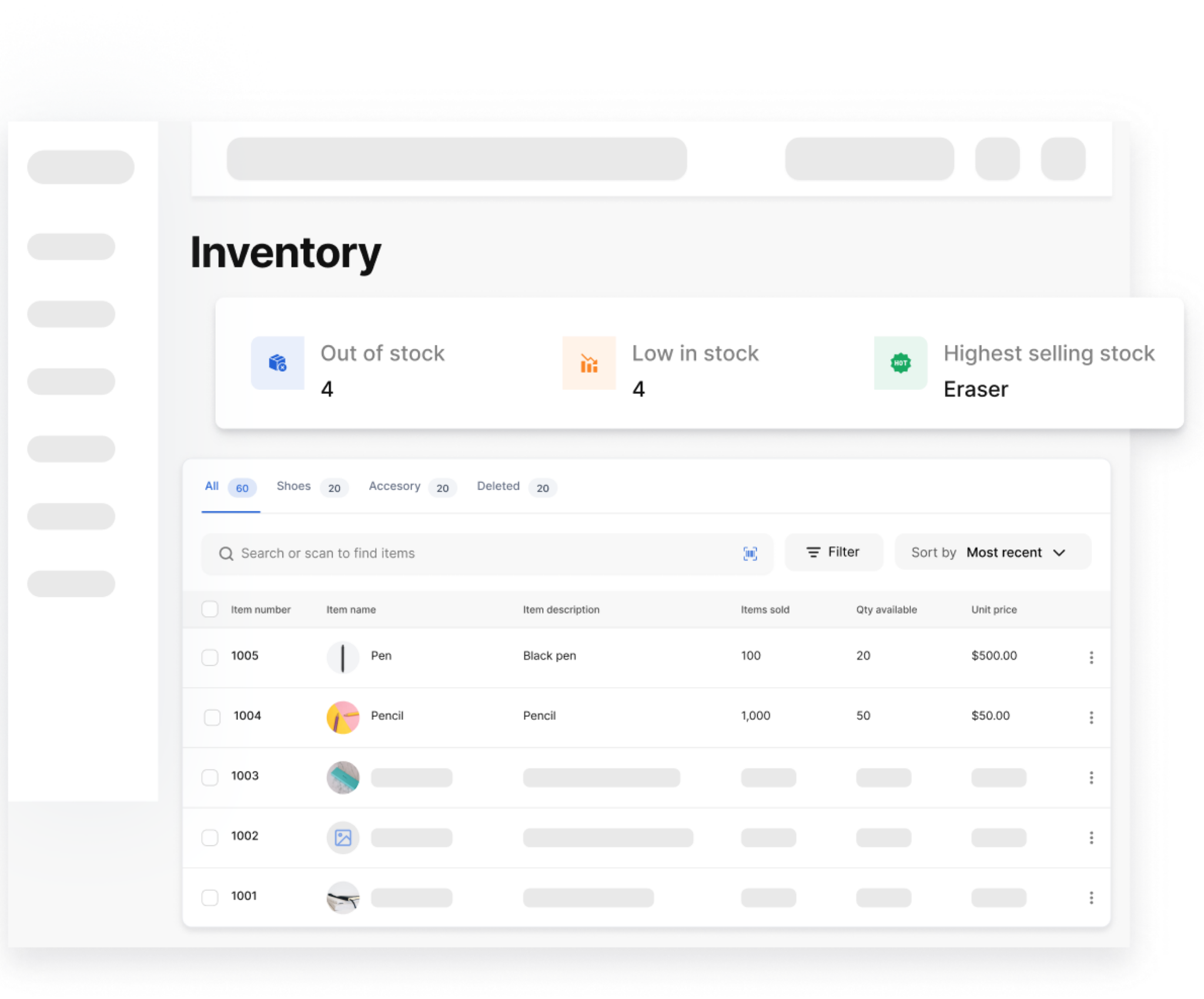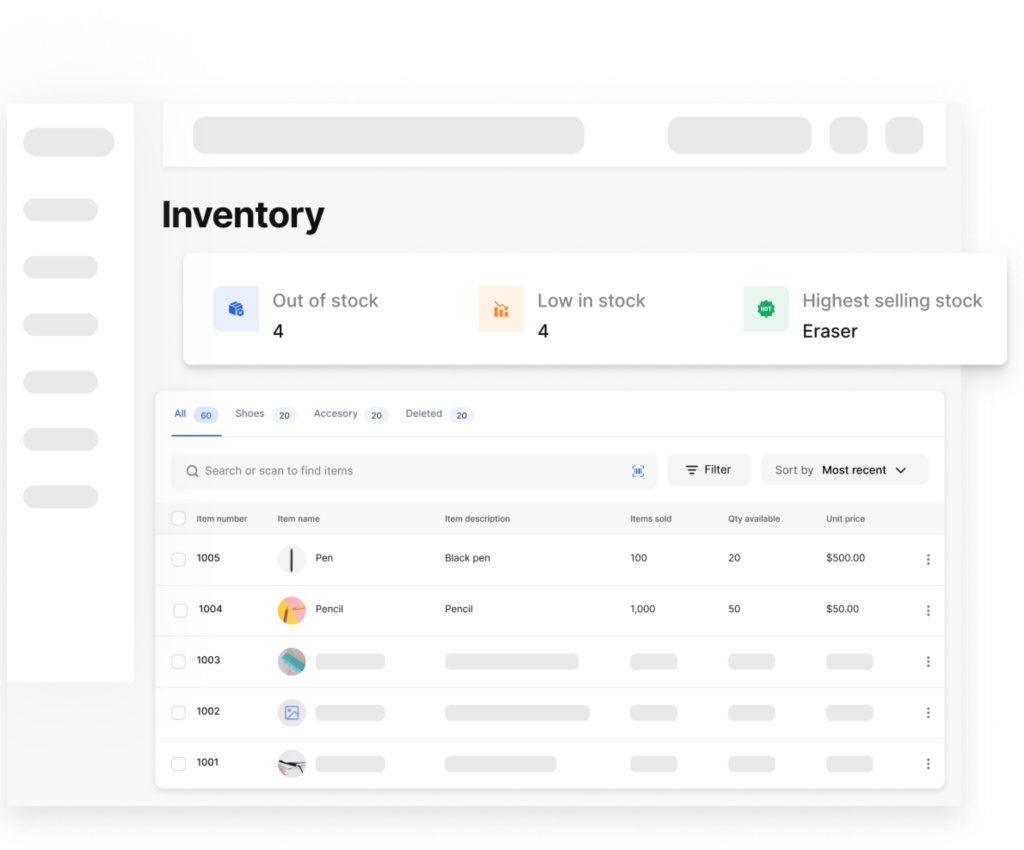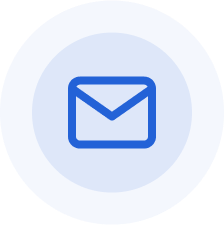 Monitor your Inventory management
Generate product reports, track the cost of goods sold, monitor the movement of goods, and get inventory adjustment reports, thereby managing your inventory effectively.
Get a detailed inventory report on what's in stock and what's expiring
Monitor stock level and movements, understand what products are performing well to grow
Get an overview of incoming stock with the purchase order report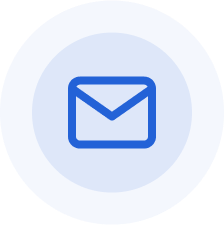 Keep a detailed audit trail
Be updated on the activities on your account with the audit report.
Track employee or team member activities
Prevent fraudulent activities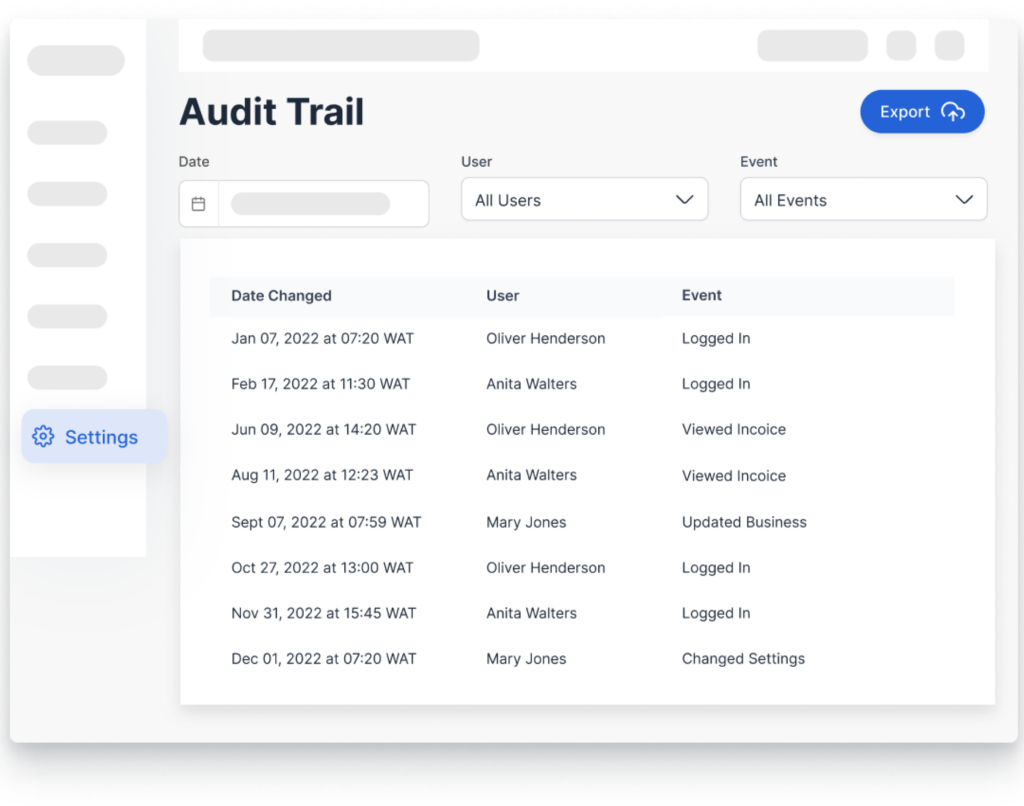 Frequently asked questions
Everything you need to know about the invoicing and billing